I'm quite aware that I am probably one of the 12 people in the world who still use the Swarm (erstwhile Foursquare) app. But this morning it reminded me that it had been a year to the day that I hopped on a plane to begin what was going to be a slightly modified version of the great American road trip that I had always dreamed of. On the anniversary of this amazing trip, I thought it was finally time to chronicle. I was going to be joined by my friend and full-time savior Shuting, and we were going to travel through an expanse of the mid-West, starting from Nevada, winding through Utah, Arizona, Montana and finally Wyoming to reach Yellowstone National Park over the next nine days.The journey began with spending a couple of days in Sin City, where Shuting insisted we watch some shows as it was her first time there. So of course, we spent an evening with Cirque du Soleil at The Mirage, who were spectacular as usual. We were also lucky to catch David Copperfield at the MGM Grand – his show is legendary and as a huge sceptic, I was left quite breathless as he conjured a UFO in the theatre out of thin air. From mountains, great plains, sculpted rock formations, winding rivers, deep gorges to grazing herds of Bison.
There was simply so much to take in, that I found myself writing notes daily so that I remembered it all. Vegas is almost always a good idea for a couple of days, but as soon as I've spent two nights among the neon lights and the mad queues, I long to leave. I was glad to be driving away from it and gleefully waved at the 'Thank you for visiting Vegas' sign as we took to the road. As soon as one leaves the city limits, things quieten up a bit and to me, this is where the adventure began.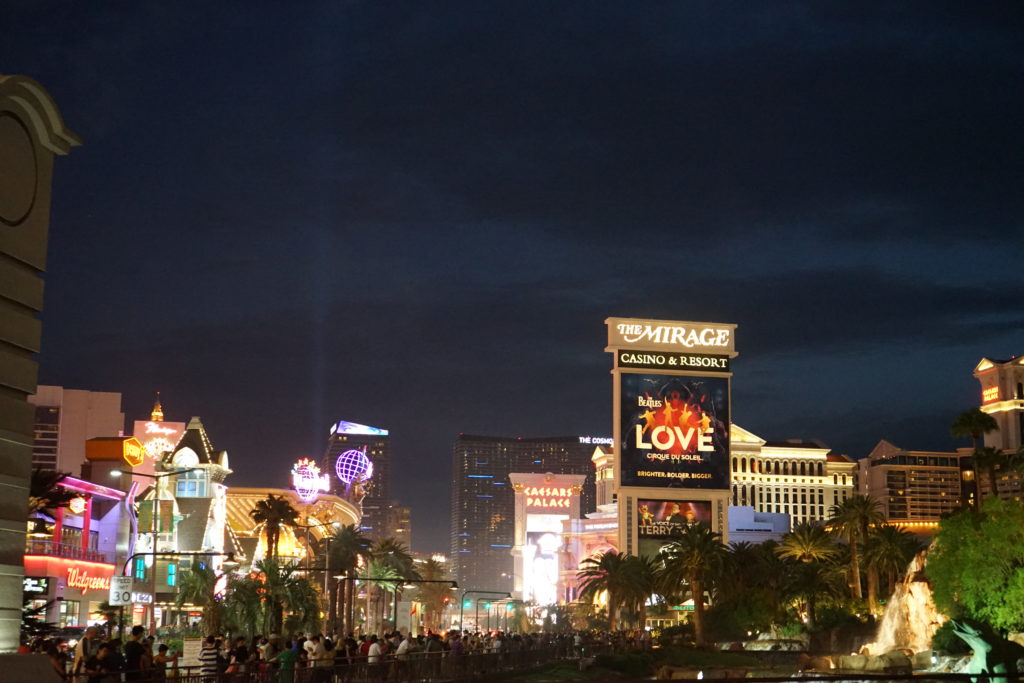 As we rolled through the vast emptiness of Nevada that deserts characterise, it hits me why I felt such solace being here. It reminded me of Oman. The route that we often took through the Hatta desert, to go to Dubai, was dotted with barrenness such as this. The sights made me realise how much I've missed mountains. While vehicles stopped on the side of the road with hordes of tourists spilling out and scrambling to take pictures of gorges and ravines, I found myself smiling at these behemoths with a sense of familiarity. Almost as I was whispering to them, saying that I know you. I know your cousins. I grew up with them.
For those driving to Yellowstone National Park, Arizona is really not on the way – but it would be a terrible miss to not stop by. So, we dedicated an entire day to the northern border of the Grand Canyon State, to explore lower Antelope Canyon's sandstone formations and of course, the Horseshoe Bend. Antelope Canyon is a popular slot canyon on the Navajo Reservation and is open by tour only. The Canyon had an unearthly beauty, having been shaped by wind and water into a rock museum of sorts. It is no easy trek to descend through narrow ladders and slits, but the shafts of light streaming into the open spaces and the colours that are created made this my favourite destination on this trip.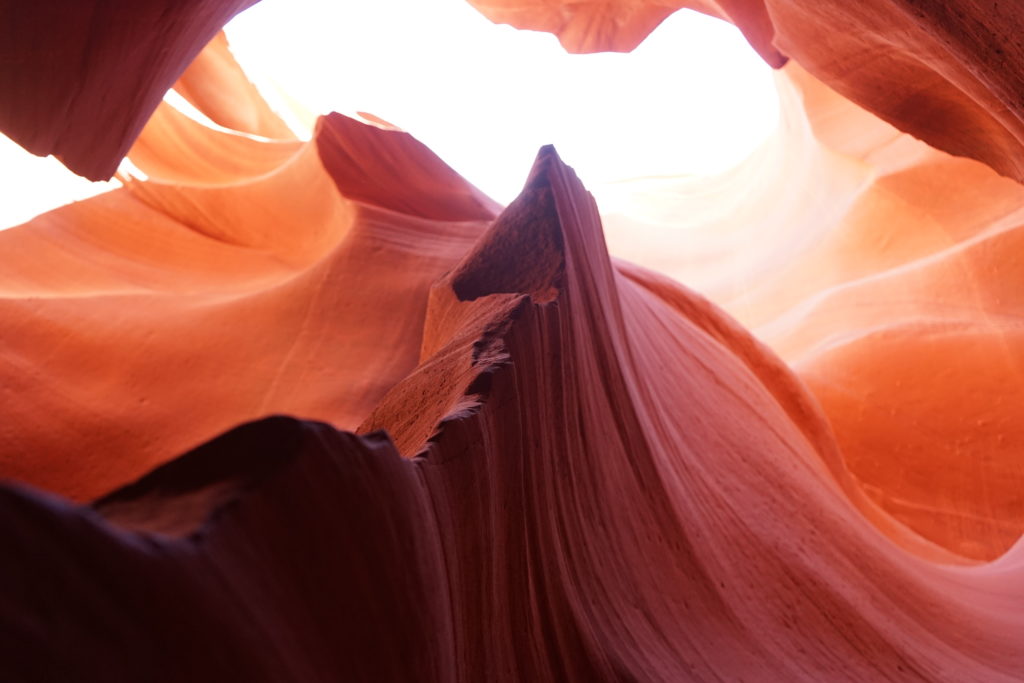 In the Grand Canyon, there's this one spot where the Colorado River meanders around a rock promontory, creating the immensely Instagram-ed horseshoe-shaped loop. Once you hike a total of 3.2 kms over uneven ground, under the sweltering Arizona sun, I'll leave you to judge whether the view is worth it. All I will say is that your calves will hate you for the next couple of days, if you do it.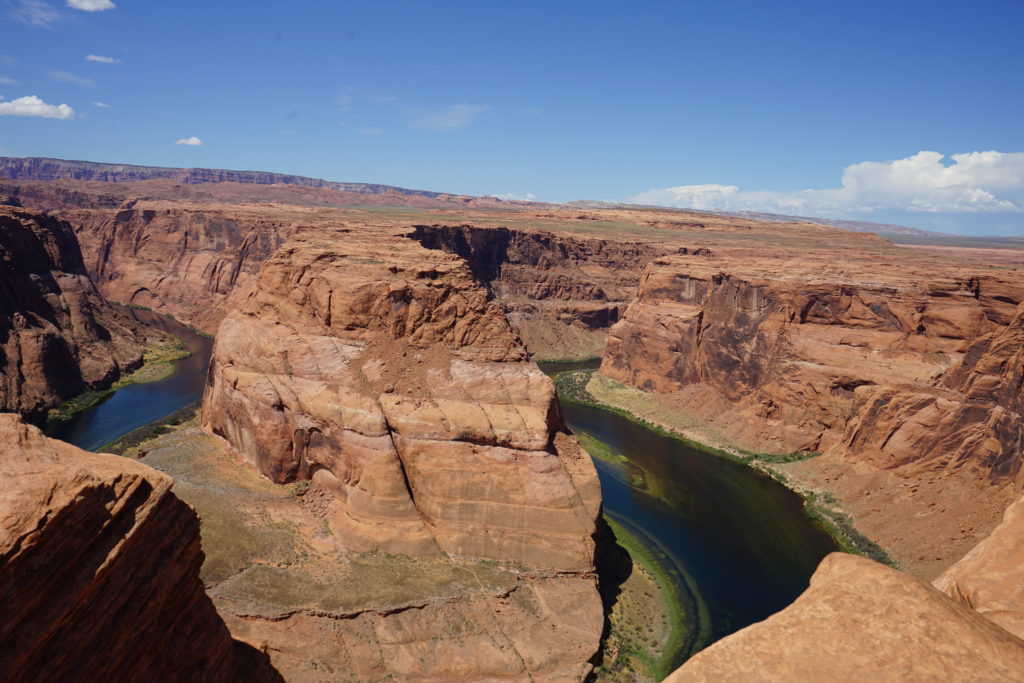 The scenery changes subtly once you enter Utah. It is all about red mountains and surprisingly lots of green. I cannot stop comparing the East and West parts of America and how they are so different in every way possible.
There are no multi-storeyed buildings here, no glass facades and not even that many traffic lights. I just loved seeing the sky for miles ahead – and the open road, another feeling that cities can never expect to match. There's an unmistakable sense of freedom and clarity here, at least in the natural surroundings.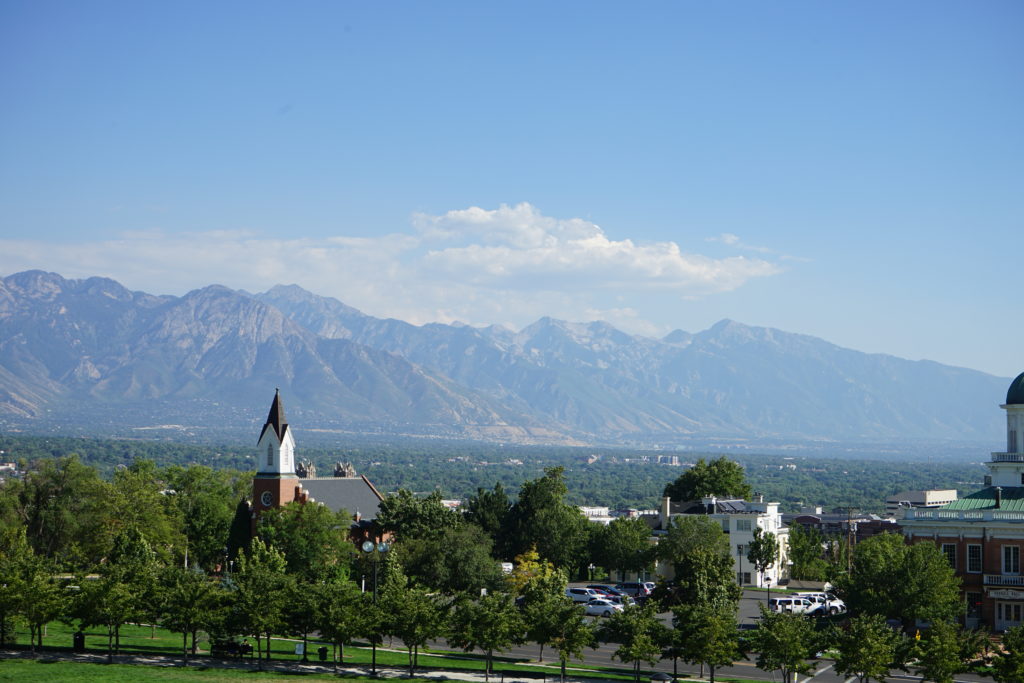 The next state we entered was Wyoming. You may think of Wyoming as an empty land of windswept plains baking under brooding blue skies. And, you'd be right. It is. But not all of it. I loved all the wide open spaces and my particular favourites were the abundance of horse farms and locals' affinity to boots. Idaho was the perfect representation of the great American outdoors. Once more, the horizon was lined by mountains and farmlands. One could immediately see why it earned the moniker of 'potato state'. There were conifer-covered hills and farms everywhere I gazed. It looked like a patchwork quilt made of green, gold and brown. Acres of fields where hay was neatly stacked in squares, as opposed to the circles that I was used to seeing in Europe. Hundreds of cows (Angus, I'm told) grazed alongside their equine friends. No two houses were close to each other – there was just so much room to breathe. I've always loved the European countryside, but this was like the old American movies we've watched. In fact, better.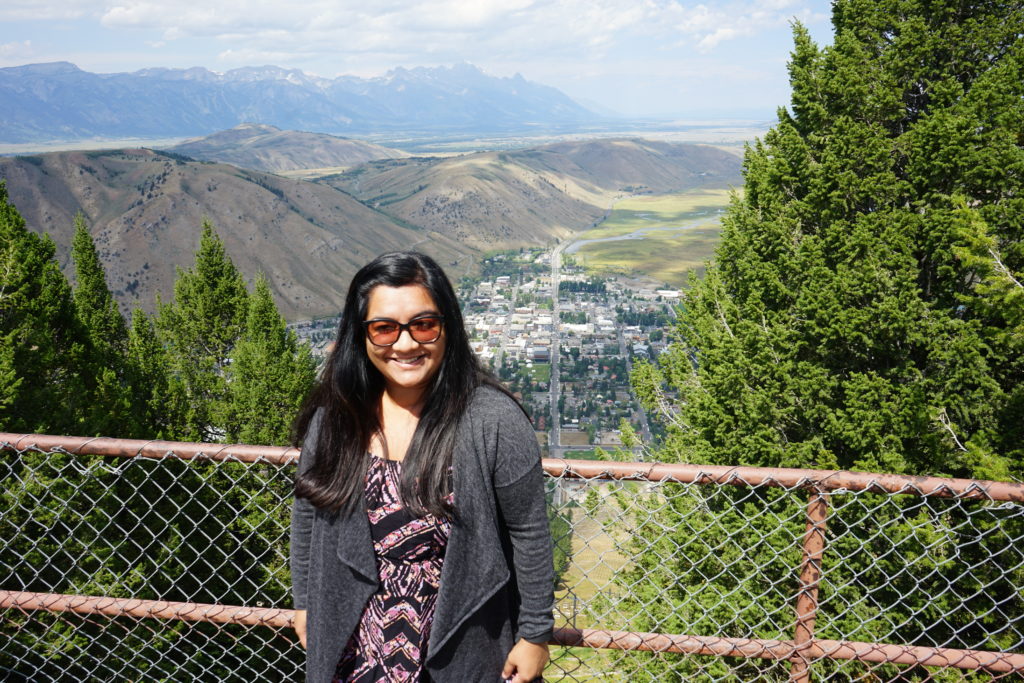 And finally, Yellowstone. Can there be words to do justice to the place? Anything less than a sweeping visual tribute will fall short of what it deserves. From the moment I entered the gates of the first national park in the world, I felt like we had to tip our hats to the people to decided to ensure that this place remain untouched and uncontaminated by human presence. Because that's what it deserves. Mountains touching the skies, covered with aspen. Geothermal pools with mesmerising colours and geysers at almost every corner. Drive a little ahead and you'll see winding brooks and gushing rivers making their way through valleys. A few miles further and everything changes – you'll feel as though you teleported to the Serengeti where elk and bison are grazing on wide plains. I don't think I managed to see even a quarter of what this park has to offer but I'm so taken by it that I will vociferously promote it to anyone who is looking for a break from the rigmarole of daily life. This place is a tonic. A revitalising dose of how beautiful our planet is.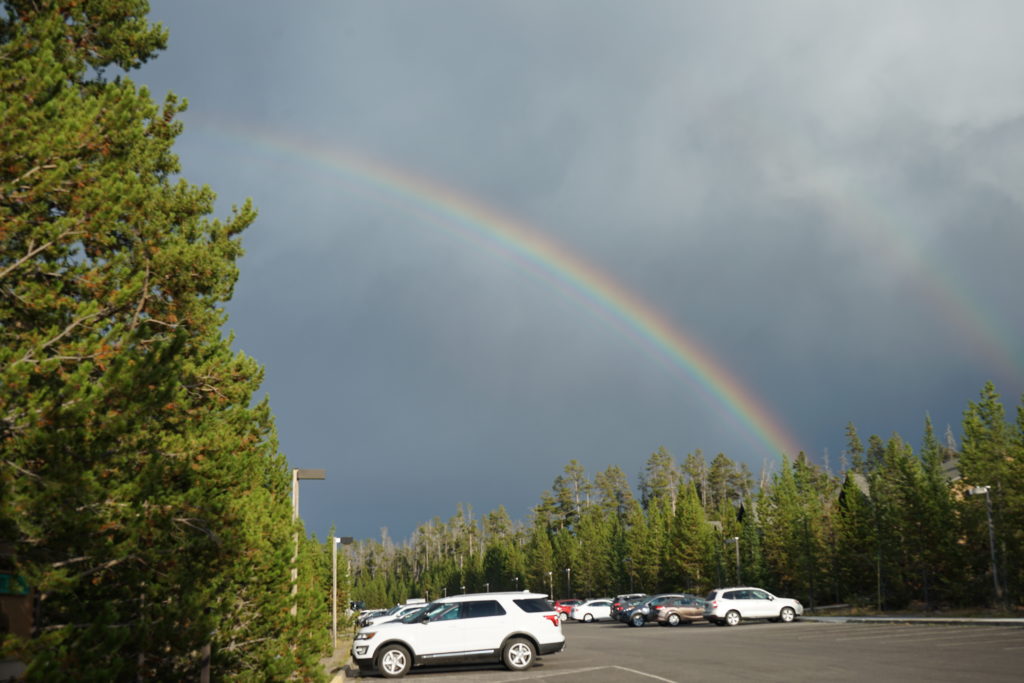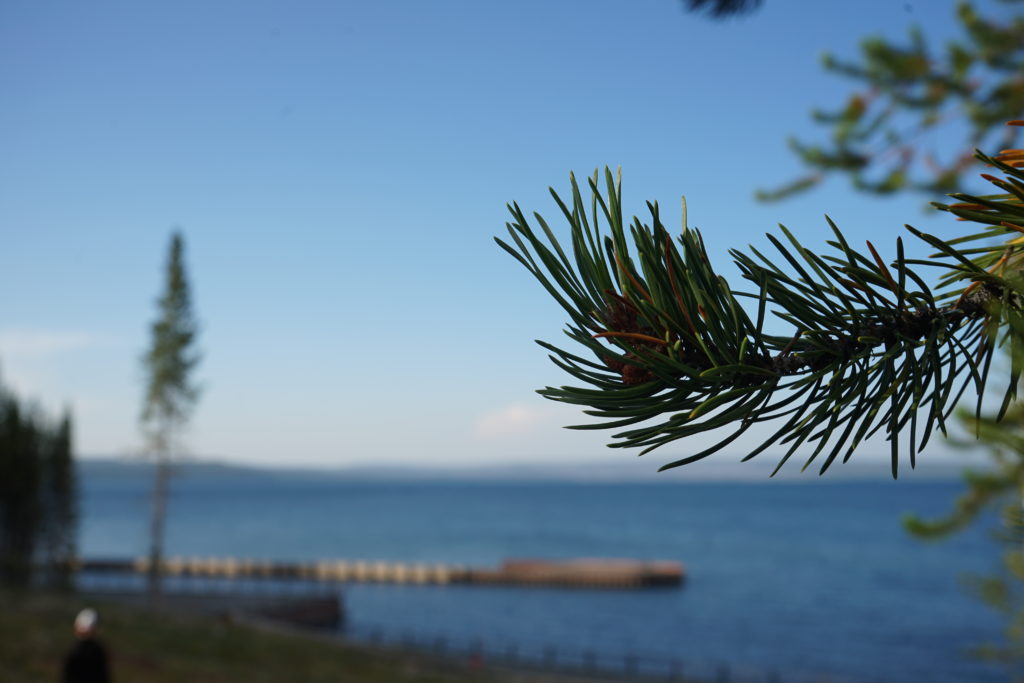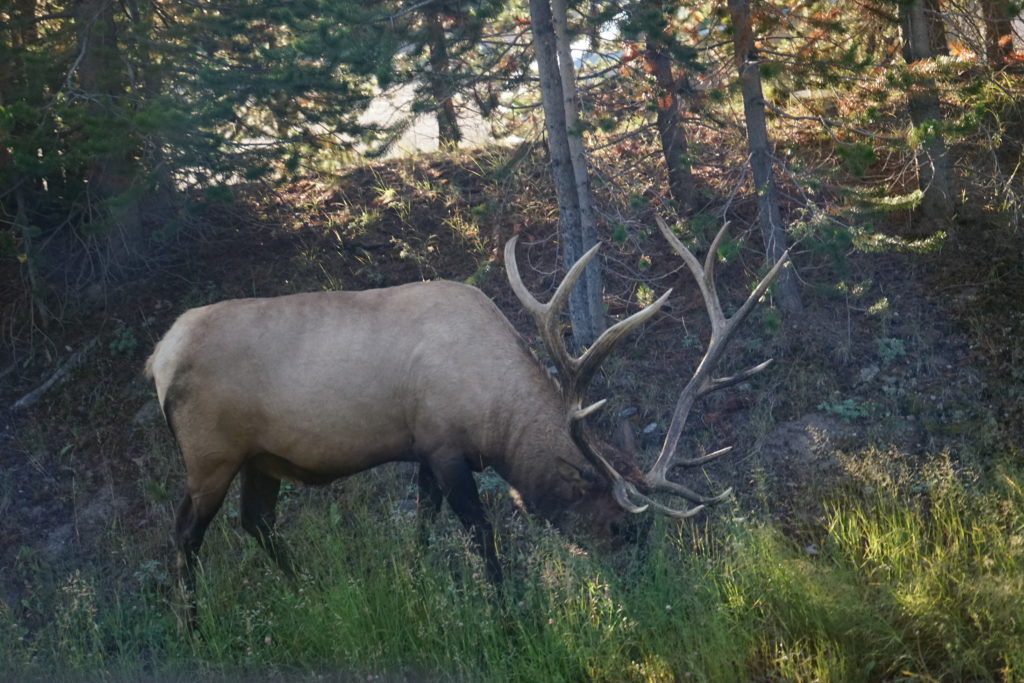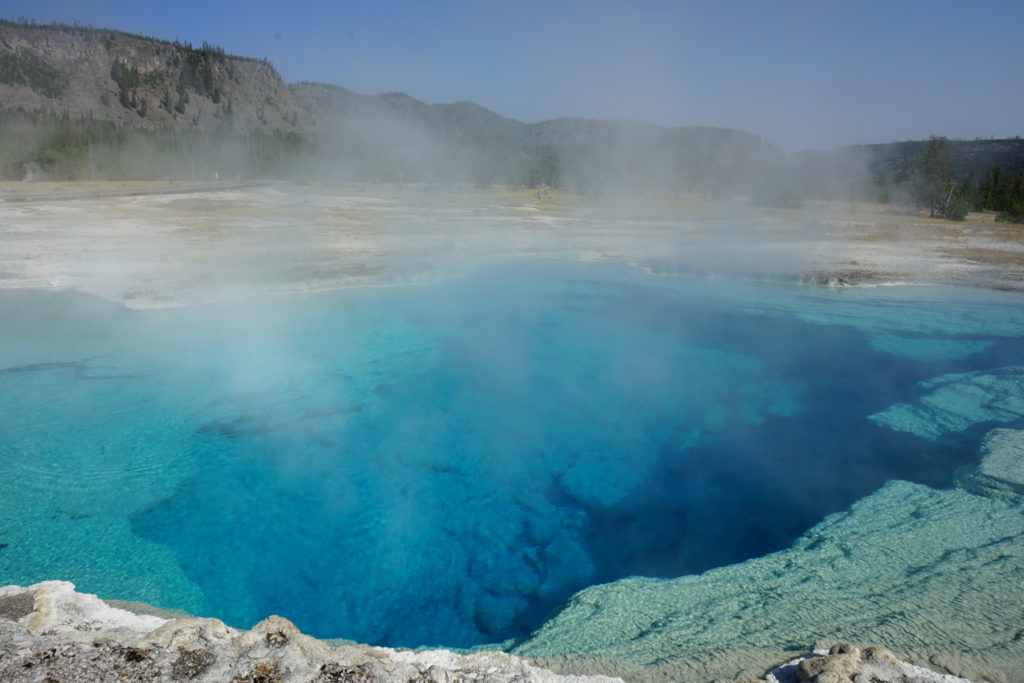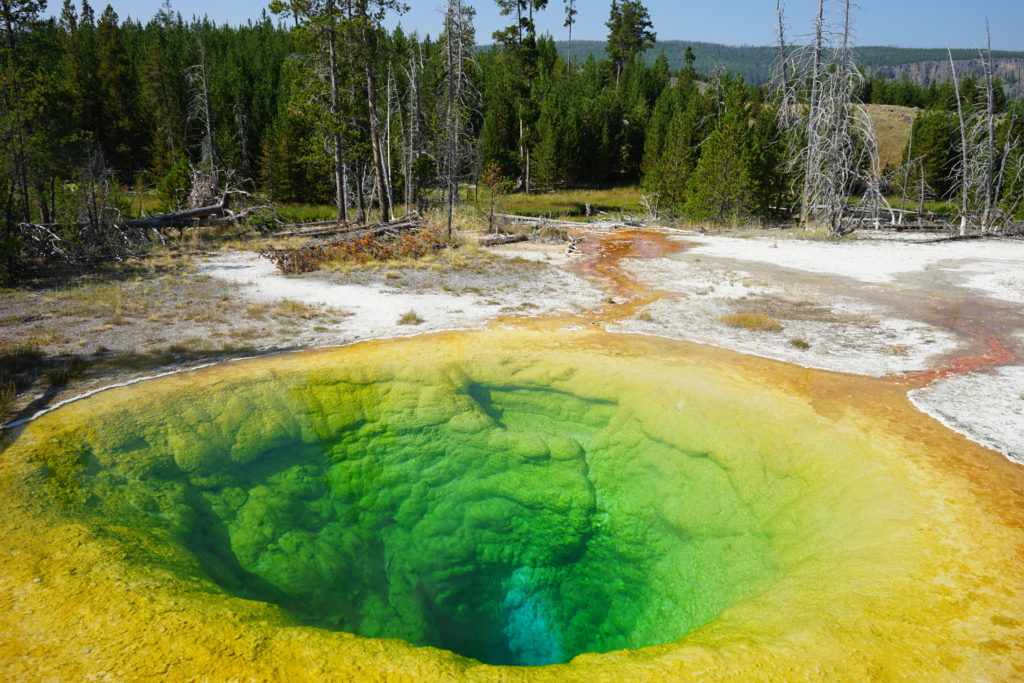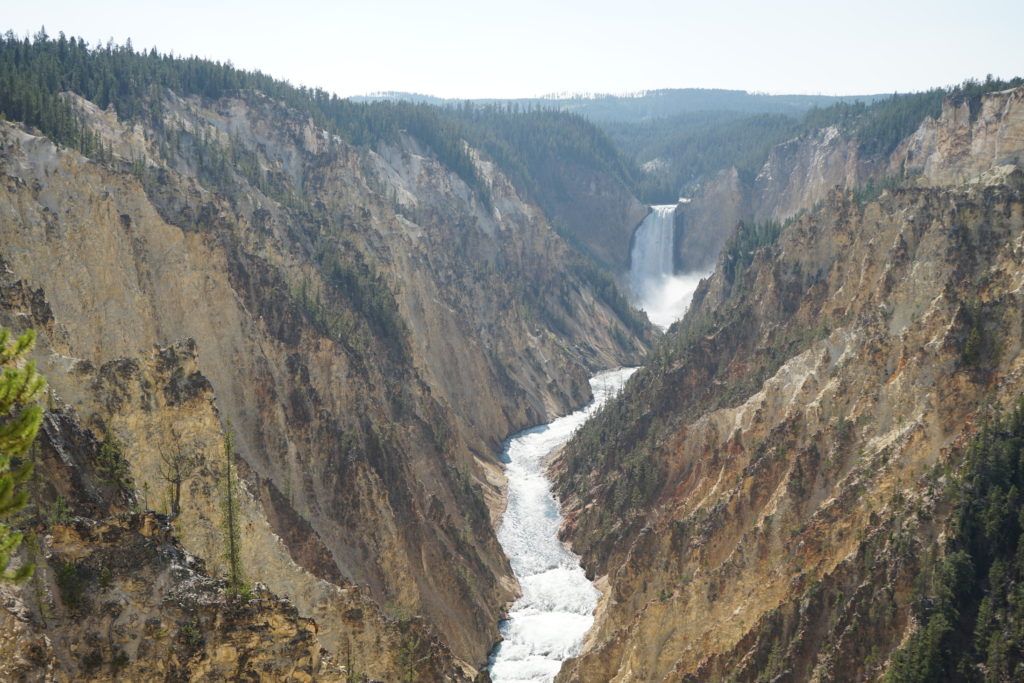 I hadn't been on a real trip since I moved to North America except for a short cruise all the way in 2016, and I have Shuting to thank with all my heart for being a comrade and making this happen. Xie xie, my friend – for the sights, the company and the memories.